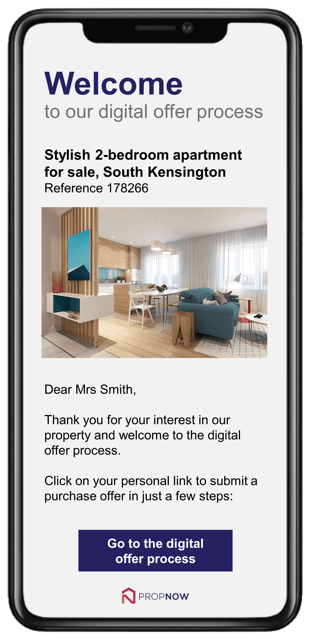 Transparent, secure and fair
Digital bidding solutions for real estate sales
PropNow digitises the entire sales and purchase offer process between agent, buyer and seller and helps to find the optimal market price in the shortest possible time.
Our results and the satisfaction of our customers speak for themselves. See for yourself!
PropNow automates the purchase offer management process between agent, buyer and seller, thereby making both price-finding and offer submission easier, more transparent and fairer for all parties involved.
Simple preparation
As a real estate agent, you market your property as before and conduct initial customer discussions and viewings.
In just 5 minutes, you can then start your offer process online and invite interested parties. Our software and our team support you all the way, so that no questions remain unanswered.
Online offer submission
Every selected buyer receives a personal invitation by email/SMS
Via their personal link, every invited buyer can view all documents about the property online and submit their own purchase offer and follow the process in real-time.
All participants are constantly kept up to date by email/SMS.
Successful completion
The offer process ends automatically at the predefined time.
As an agent, you will receive an overview of all purchase offers submitted.
After the seller has reviewed all offers and has taken his final sales decision, all participants will be notified immediately.
The transaction is closed with the final (notarised) sales contract.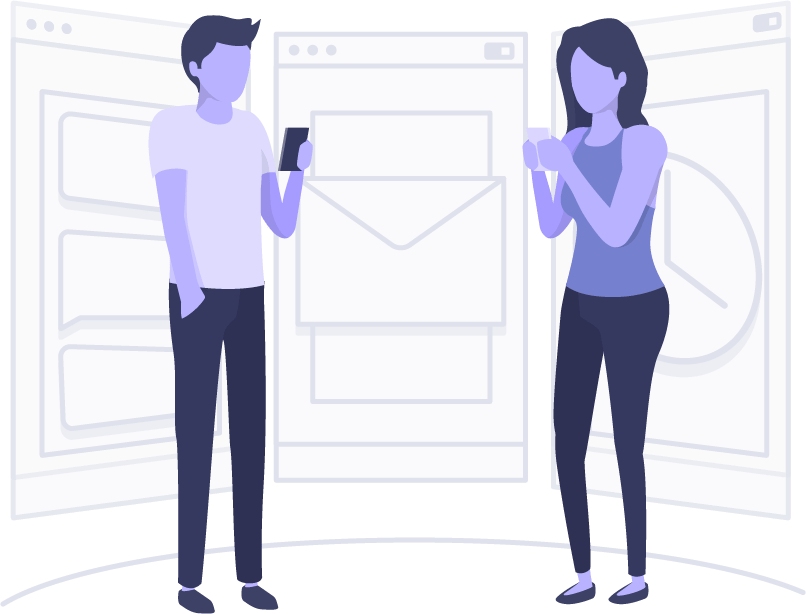 Two types, suitable for every market situation
OPEN OFFER PROCESS
Prospective buyers can gradually place bids from a fixed starting price and increase them as often as they like. All offers placed are openly visible, but bidder names are anonymised to protect everyone's privacy. The bidding time is automatically extended if a new offer is received in the last 15 minutes before the scheduled end, so that everyone gets a fair chance to react and submit their own best offer.
SEALED OFFER PROCESS
Each invited buyer can place a single offer of any amount. All bidders and bids are hidden until the end. There is no extension of the bidding period. Only after the bidding process has ended all bids will be disclosed to the agent and seller.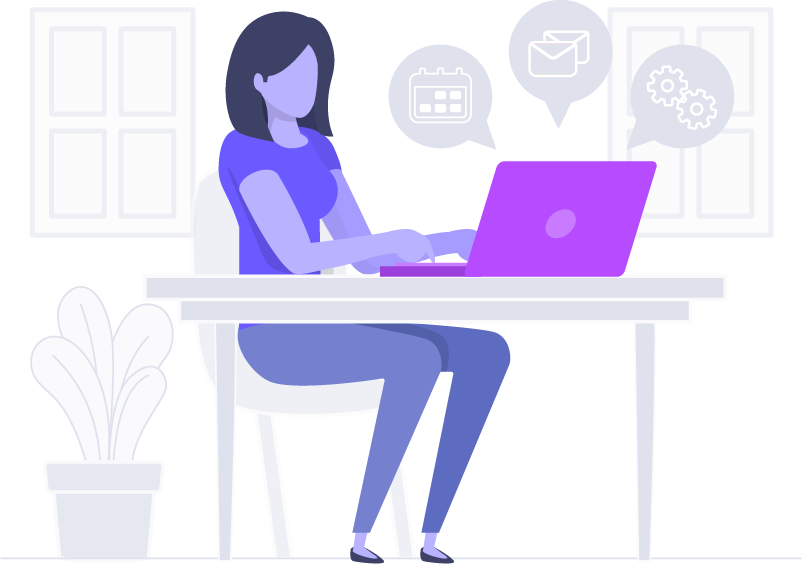 Our digital bidding solutions provide clear benefits to sellers, buyers and real estate agents alike.
As a professional real estate seller or developer, you can also benefit from our digital price-finding and offer management solutions: Whether you sell real estate as an individual agent, as part of a brokerage network, or as a property developer - we offer innovative solutions, fully adapted to your needs.
Advantages for
Sellers
More potential participants means more dynamic demand
Achieving optimal market prices eliminates risk of selling below value
Faster sales processes ensure quicker flow of money
Full market transparency enables fact-based sales decision
Seller freely decides about the acceptance of the offer
Risk-free as you can benefit from all advantages at no extra cost
Advantages for
Buyers
Make an offer easily and digitally - conveniently from home or on the go
Transparent price-finding creates trust
Fair chance to submit own best offer
Secure as only prequalified customers are invited to join
Always up to date thanks to automated communication
Real joy of buying, thanks to a fair process with low risk of overpaying
Free of charge
Advantages for
Agents
Automation of administrative sales process saves time
Full customer service even with large number of participants
Faster sales result in quicker commission payments
Transparency increases customer trust and satisfaction
Satisfied customers mean better online reviews and ratings
Unique acquisition tool facilitates signing of new listings
Fair pricing thanks to variable, success-based fee
No risk: No purchase offers submitted, no costs for you
Our fees are success-based and fair
Seller
Usage is 100% free of charge
Buyer
Usage is 100% free of charge
Agent
Variable and success-based usage fee of 0.15% of the the highest bid submitted
No cost, if no purchase offer is submitted
No setup or hidden charges
Business solutions
We provide a wide range of tailor-made software solutions for real estate sales: from prestigious live auctions for individual prime properties to segment- or project-specific solutions for the sale of land, new constructions, large residential developments or special properties to fully integrated, white-label sales solutions for international brokerage networks and regional real estate agents. All our business solutions are offered as a risk-free "software-as-a-service" solution.
The results achieved and the satisfaction of our customers speak for themselves
We achieve an average 18 percent price increase between the first and the highest bid. This is best market pricing.
So far, over 5,000 digital offer processes have already been successfully completed by our professional customers.
Agents save on average over 30% of their time thanks to digitised process flows, which means more time for business development.
Agents achieve up to 50% faster sales with our digital offer process, which means faster cash for sellers.